4月 13, 2020
Cube67 Diagnostics Gateway: Diagnostics Made Easy
Murrelektronik's Cube fieldbus system offers extensive diagnostic options. A new diagnostics gateway makes access to this data even easier. This solution is easy to implement, provides clear information in case of failure and speeds up troubleshooting, resulting in maximum availability of machines and systems.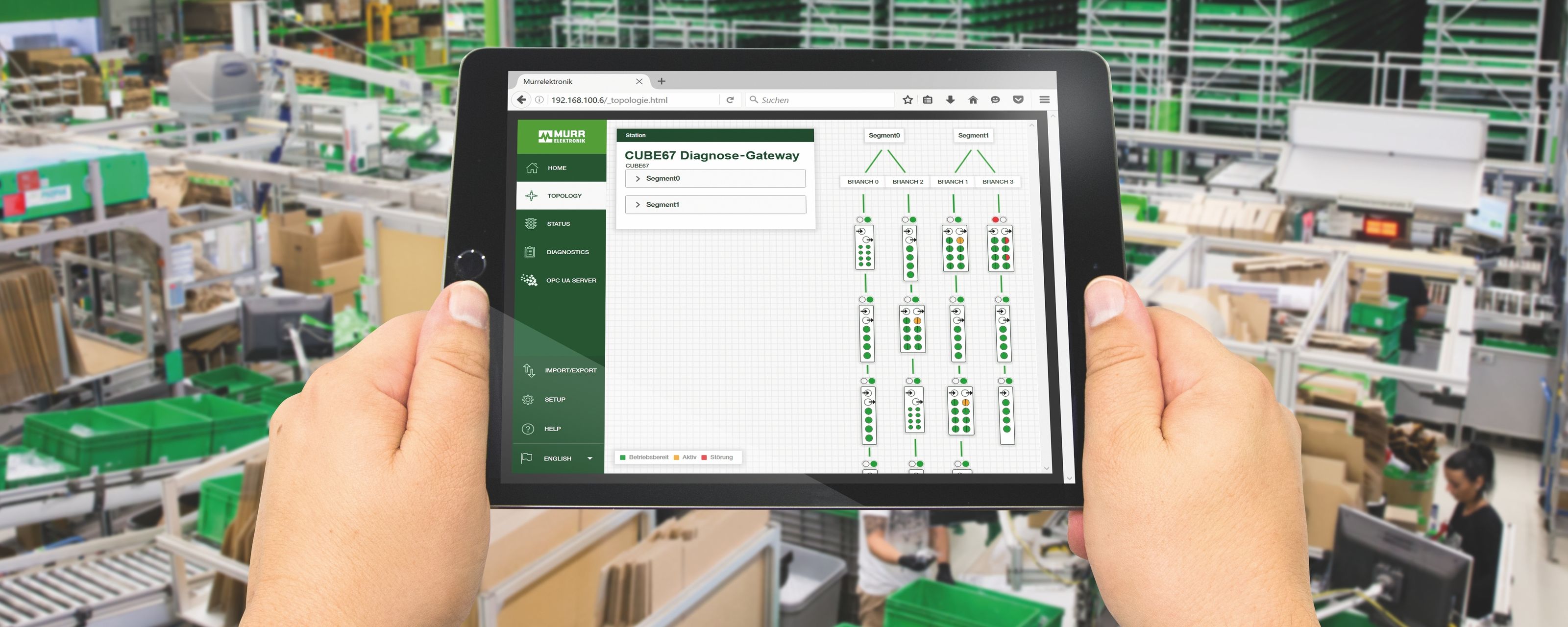 当社から最新のニュースをお届け
Machine Power Connectors
Murrelektronik's waterproof and dustproof MQ15 connectors are ideal for connecting asynchronous and three-phase motors.
Award-winning System
Murrelektronik's VARIO-X automation system wins two awards, the international prize for "Best equipment, best system for the factory of the future" and the Computer & Automation…
Vario-X: The days of the control cabinet are numbered
Murrelektronik is expanding its business model and, with Vario-X, offers the first completely decentralized automation platform that brings devices into the field without control…